Our private banking: We put a face to independent advice
Have you already given thought to what outstanding private banking means for you? For us, it is the combination of expert knowledge, future-oriented ideas and personal closeness to the customer. At M.M.Warburg & CO, we know how important it is, therefore, to listen to our customers. Only once we have gotten to know you and your future plans do we develop excellent investment concepts, which are custom-fitted to your situation, your wishes and your goals. Get to know us and our banking house now and let's make plans together.
Our competence working for your concerns
As an entrepreneur, you lead your company with foresight and drive. You are used to making decisions in order to facilitate well-founded and optimal actions. A well-versed sparring partner, a sound network and good service are essential to this. Significant themes such as timely succession planning thus remain in focus.
We think entrepreneurially and know what matters to you. It's important for your private and business spheres of assets to be coordinated with each other and for your risks to be minimised.
Let's examine your wishes and goals together in order to lay the groundwork of your life planning and at the same time create flexibility and quality of life for you.
We assist you and your company as a universal partner.
Life priorities shift at the end of one's active professional career. Asset protection and the timely inclusion of following generations increasingly come to the fore. We will support you in the sharpening of your intergenerational view and in mutual exchange – with tax advisers, accountants, legal advisers or property managers.

We know how much time and energy you have put into building up your assets. It's all the more important for you to place your asset management in experienced and trusted hands in order to reap the fruits and enjoy the flexibility. We design a suitable strategy with you in order to achieve your goals for the liquid assets entrusted to us – entirely according to your wishes and expectations.
We accompany you actively – from the idea and establishment to continuing support of your private or charitable trust. Make use of our long-standing expertise and our proven network to find a suitable partner, who is oriented toward your wishes and expectations.
We know the management of trust capital holds challenges. The need of civil society for private charitable engagement is increasing. You wish simultaneously to achieve real asset preservation in any market situation. We take on this challenge together with you and support you with special investment strategies and an extensive network of experts. You can thus focus your attention fully on the purpose of the trust.
Our main aim: to bring the key actors together.
M.M.Warburg & CO is a co-organiser of the German Foundation Congress and regularly organises its own Warburg Foundation Congress at changing locations.
Nowadays it is even more important to engage early with fundamental decisions on one's career development and financial future. Particularly in the first years of one's career, it's essential to have a trustworthy partner who is supportive in all matters – from risk protection by means of insurance and starting a private pension plan to focused asset development.
A good network is the key to success. The Warburg Banking School enables you to access financial experts and open the door to our network in order to promote your private and career development. You will gain well-founded knowledge on financial developments and the background of the financial market.
Become a part of this network and let's set the course of your future now – entirely according to your expectations.
Warburg Banking School Have we sparked your interest in our Banking School?
Contact us!
Benefit as a customer without German residency from our special expertise in the German equity market. Use the expert knowledge of our in-house specialists in small and medium-sized companies listed in Germany, the Small & Mid-Caps, and gain qualified access to an especially exciting investment segment of the European market.
At M.M.Warburg & CO, we offer you advice freely and independently of institutional influences and place emphasis on a special degree of continuity, security and agility. We act in a legally stable environment including the German Deposit Protection Fund of the German private banking industry, with which we are affiliated.
We are well-acquainted with international commercial transactions –both from our own history as well as in corporate banking, especially in assisting maritime clients. Place your trust in us and we will translate your projects into action.
Asset management
Fund asset management
Individual securities strategies
Implementation of individual strategies
Digital solutions
Investment advice
Individual and personal portfolio advice
Liquid products
Tangible assets and holdings
Sustainable financial investment
Defined minimum standards
Focused sustainability strategies in asset management
Added value for climate and investors firmly in view
Financing
We support you directly or through our cooperation partners in your
projects
Real estate financing
Entrepreneurial financing
Interim financing
Insurance brokers
Your independent service provider for any hedging and risk prevention themes
Private hedging
Classical insurance check
Management of special operational risks
Classical banking service
Universal bank
Coverage of all themes and solutions for your daily banking transactions
Handelsblatt Beste Banken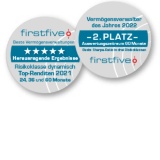 firstfive-Award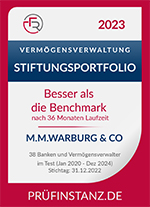 Fuchsbriefe
Morningstar
Capital Top Robo-Advisor for Sustainable financial Investments
Benefit from our expertise
Asset management
Regain some flexibility: we take care of your financial matters – entirely according to your wishes, of course.
Leave the structuring of your assets to our experts and take advantage of their expert knowledge. Our actions in wealth management are always transparent and understandable.
Daniel Hupfer,
Head of Portfolio Management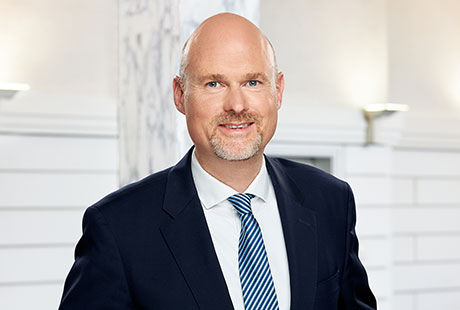 Digital asset management
The Warburg Navigator offers you the best of both worlds – for smaller investment amounts as well.
The digital asset management 'Warburg Navigator' combines quantitative models and rules-based investment processes with the experience and fundamental market assessment of our asset management experts.
Dr. Christian Jasperneite,
Chief Investment Officer
Capital market analyses
We keep you constantly up to date with the current capital market situation!
Obtain insights from our multi-award-winning investment advice on economic themes and trends. Please subscribe to our weekly newsletter 'Economic Situation & Strategy'.
Carsten Klude,
Chief Economist

Private Banking contact persons
Your business in safe hands
Trust forms the basis of a long-standing and positive business relationship. We are always there to assist you and your company with our global capital and trading market expertise, as well as with our independent advice, and we are a reliable and safe partner. Let's get started!
We look forward to getting to know you!